Tumbled Marble Tile for Fine Art Mural
Antique appearance of tumbled tile for a fine art mural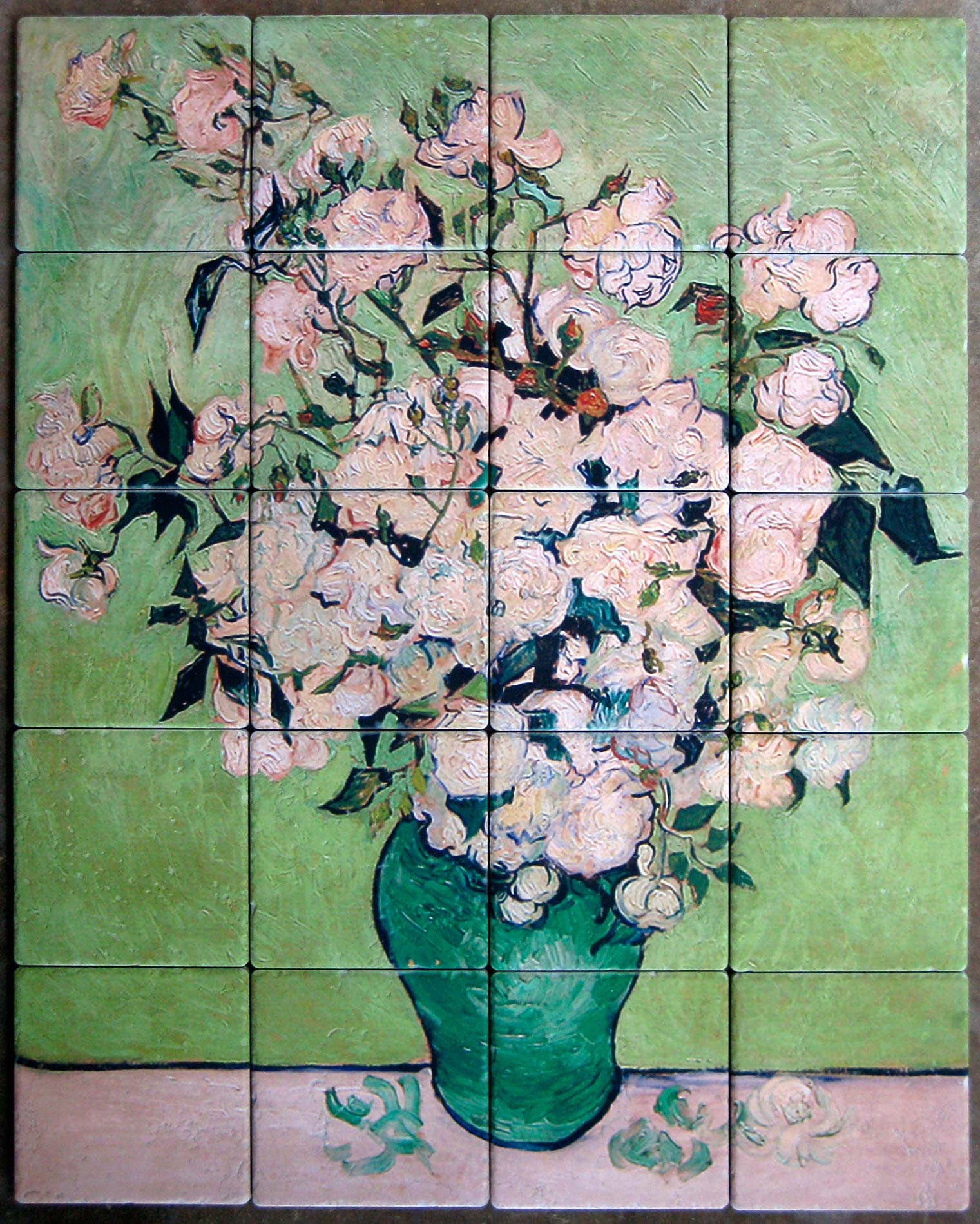 Tumbled marble tile murals create an air of rustic elegance and classical beauty in your kitchen or any room. A kitchen tile backsplash provides an opportunity to customize the kitchen decor and enjoy your appreciation for fine art.
Custom murals of tumbled marble are available for kitchen backsplashes, wall murals, decor for restaurants and offices. The rounded corners and edges provide an interesting texture and uniqueness to each tile.
Tumbled marble tile provides an Old World look reminiscent of worn, painted stone and classical Italian fresco. Produced from a natural substance, individual tiles have slight color differences, natural cracks, and veins. Color variations due to the marble color add to the rustic quality of each mural.
Note: due to the natural variations, wear marks, and chipped edges of tumbled marble, these are not recommended for sharp, photo-like picture reproduction. Especially suited to paintings and 'soft' photos, tumbled marble is valued or its textured, antique effect which is appropriate for these types of works: