Custom Printed Floor Tile Designs and Pictures on Porcelain and Glass Tile
Art tiles, picture tiles, and photo tiles are digitally printed on porcelain and glass for the floor tile designs YOU choose.
Your Tile Designs can be from photographed, scanned, or hand-drawn art and corporate logos. The slip resistant tiles are scratch resistant, protecting the tile designs and pictures.
We can edit the digital files for color, size, text, and other characteristics, then custom print the floor tiles on textured glass floor tile (for wall, floor, and immersion service – 6×6 and 12×12) and porcelain for indoor and outdoor applications.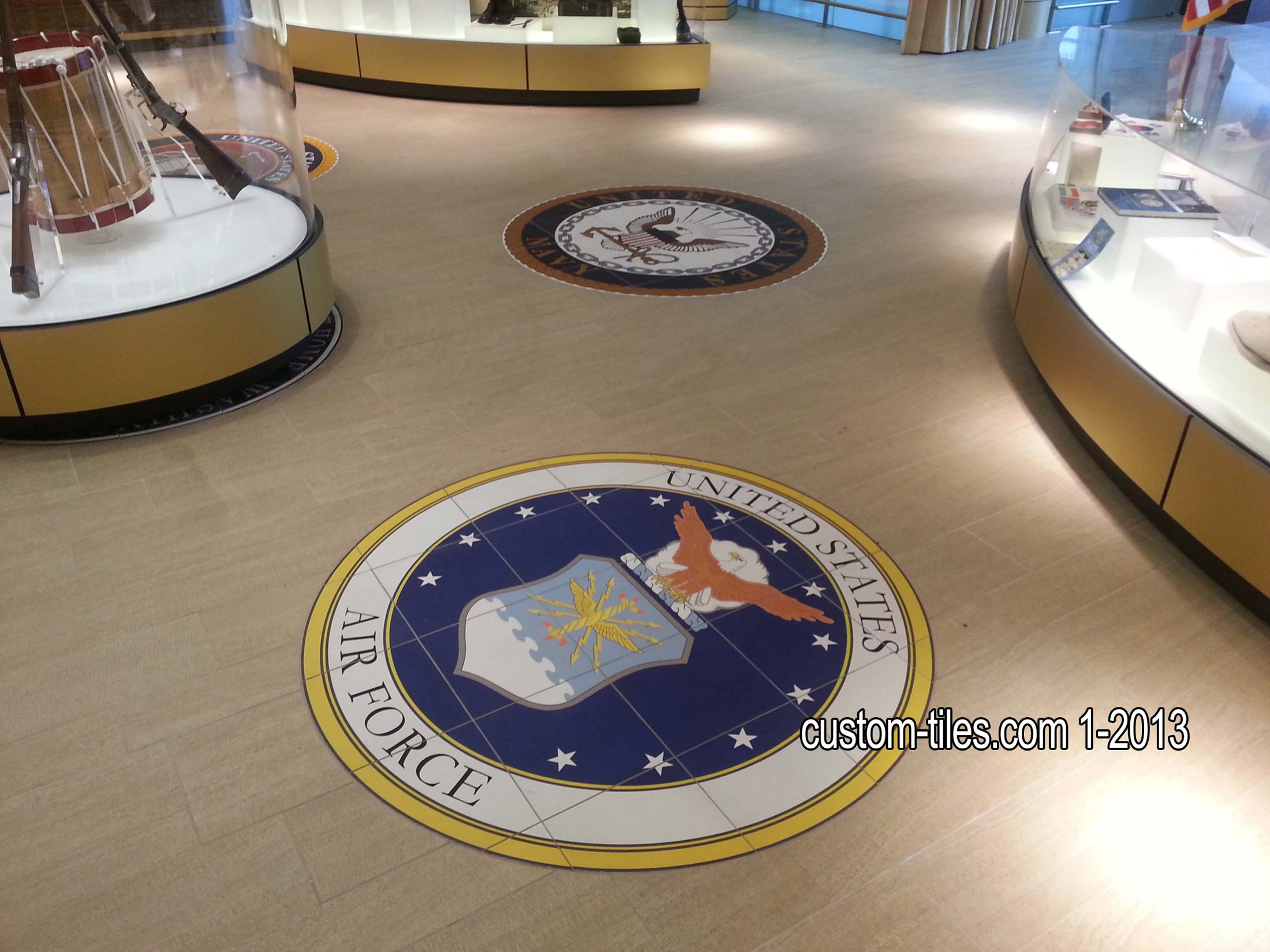 We can digitally print designs, photos, and art – anything which can be photographed or scanned. See more information regarding custom floor tile durability and pricing.