Custom Printed Medallion Floor Tiles
Medallions are popular for entries, lobbies, and focal points in large rooms. Pictures and logos on medallion floor tiles make an impressive decor statement. We have printed on ceramic floor tiles and glass floor tiles (textured, to provide non-slip safety) for corporate headquarters and religious buildings. Below is an example of floor tile medallions with artwork for a church and monastery near Phoenix, AZ.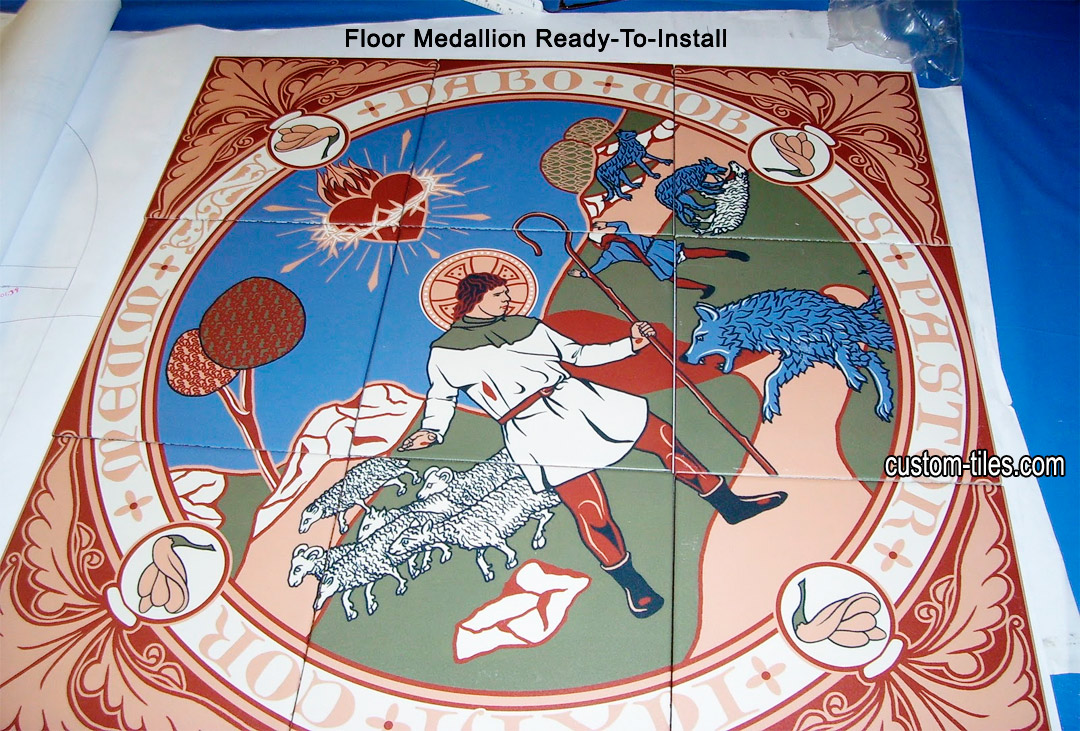 The Pentagon granted us permission to use military insignia for the custom floor tiles seen in this picture of medallion floor tiles at the Armed Forces Retirement Home in Washington, DC.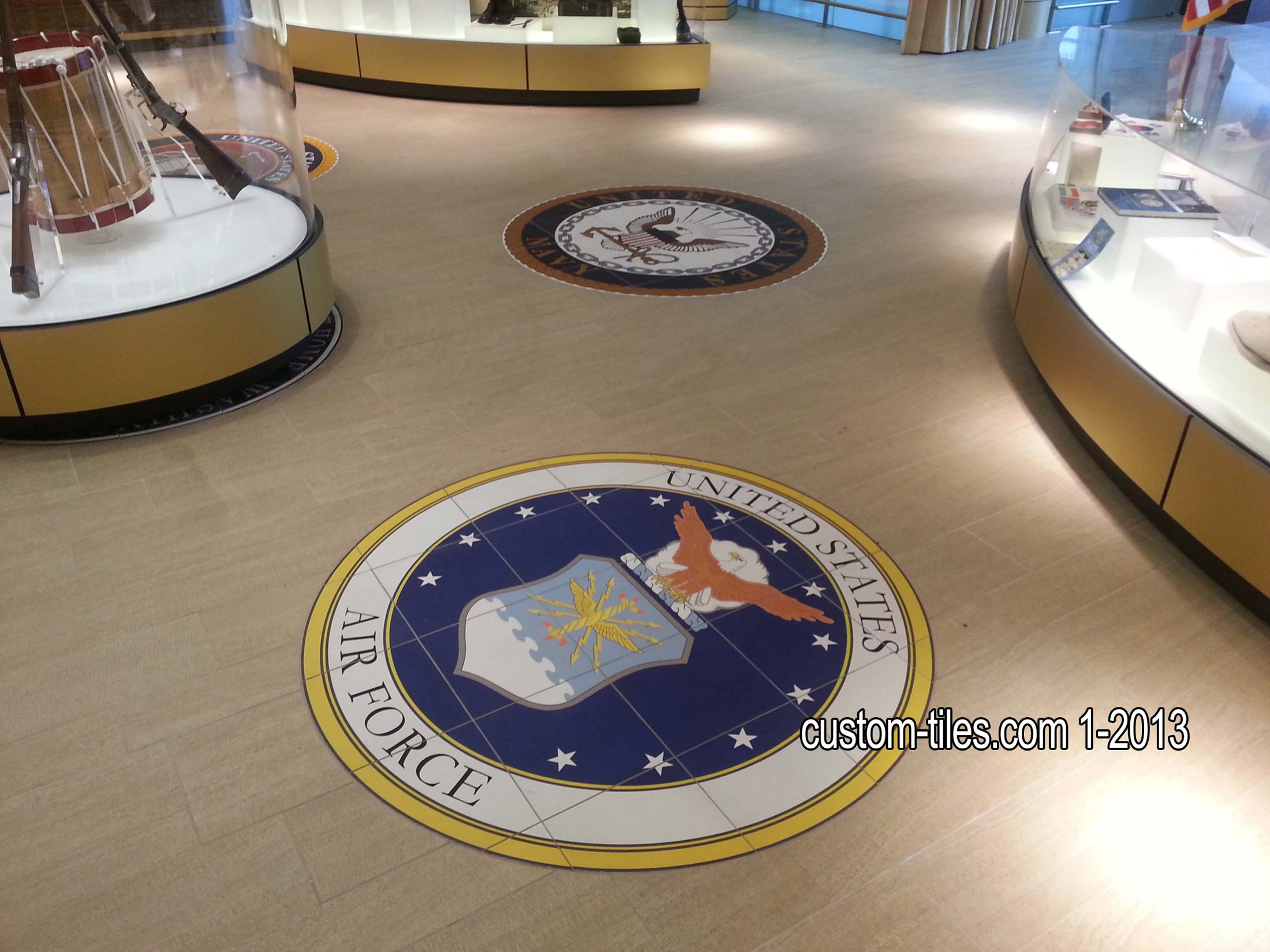 More pictures of floor tiles and medallions are available.