Architectural Tile for Outdoor Tile Murals and Decorated Floor Tile
Fade Resistant, Weather Resistant, Custom Printed Outdoor Tile with Pictures, Logos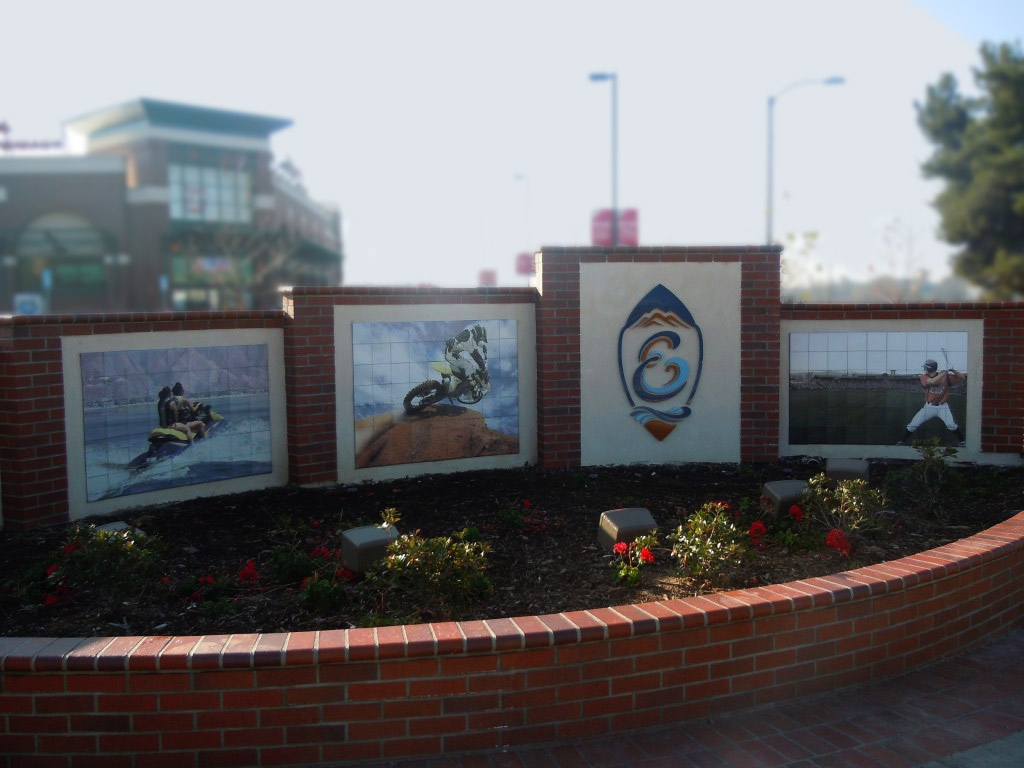 Custom printed outdoor tile murals receive a kiln firing of permanent pigments which are fused to the original tile body.
high resolution, sharp, permanent color!

Costs range $24 to $110 per square foot depending on tile mural color and size. Please use our Request for Quotation form for a rapid response. Discounts may be available depending on quantity.
The special tile pigments (high temperature, permanently stable) have a smaller color gamut than our indoor colorants. Fire engine red and some yellow and blue shades will appear duller. For critical colors in these shades, you could order extra tiles to serve as 'proof' samples for your approval prior to production. Email mitch @ custom-tiles.com for color spectrum sample page.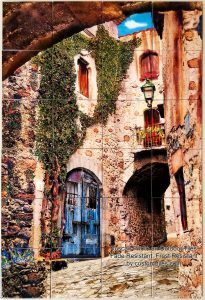 Allow 4-5 weeks for production to carefully fire, sort, and eliminate any flaws. Anti-skid floor tiles in 12″x12″ and larger sizes are available – allow 6 weeks. Perfect for very heavy traffic areas including outdoor inclined areas (ramps) and outdoor rail station platforms which get wet.
All indoor/outdoor custom floor tiles have a PEI rating of at least 4. This is suitable for all residential areas, and commercial applications with with moderate to heavy traffic. For extremely heavy traffic, contact us for the appropriate tile type.