Picture of Tumbled Tile Art Mural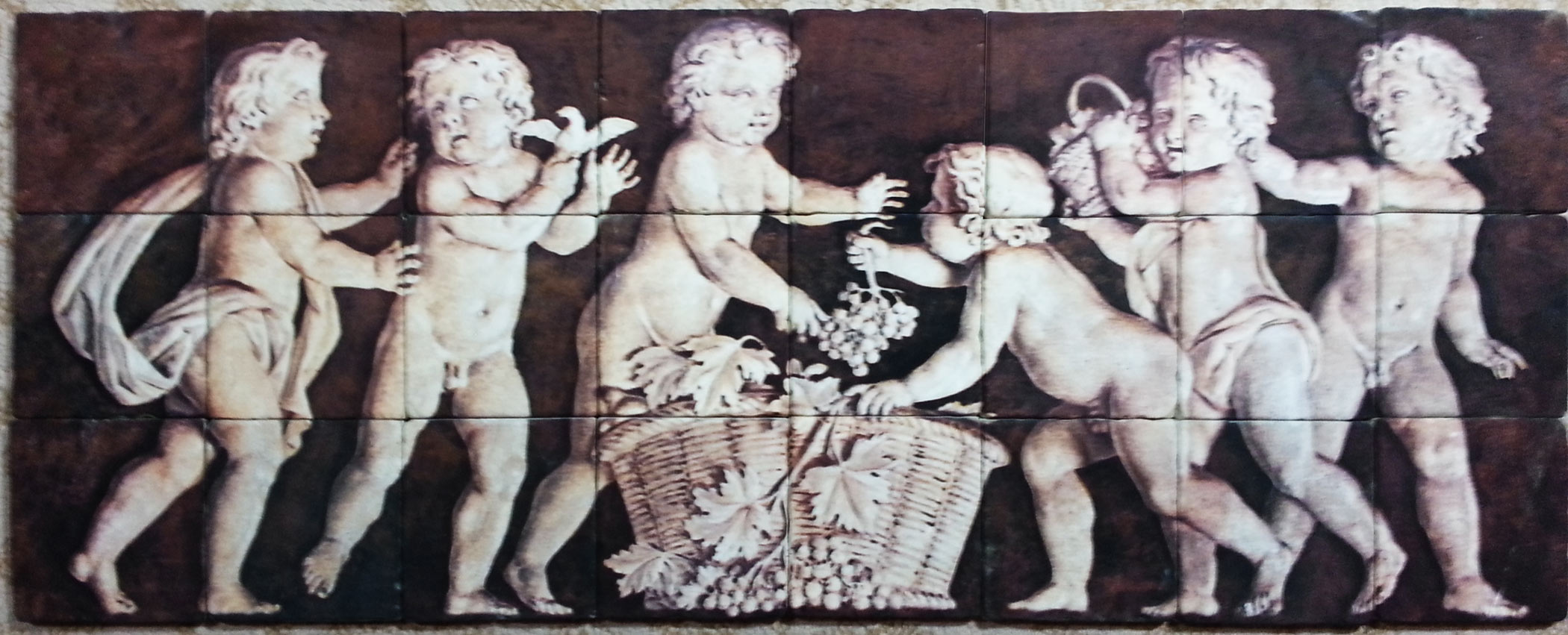 Picture of Greek-Roman relief printed on tumbled tile and installed as a wall mural. This tile mural was custom printed from a photograph and installed as a kitchen backsplash mural.
Artwork on tumbled tiles have an old world, rustic appearance which is quite complementary many types of decor. The custom printed tiles are sealed to protect the image and are safe for use in kitchens behind stoves and above sinks. Tumbled tile art murals would be suitable for restaurants, museums, and any public location for achieving a 'painterly' aesthetic on well-worn looking tiles.