Outdoor Public Art Custom Tile Murals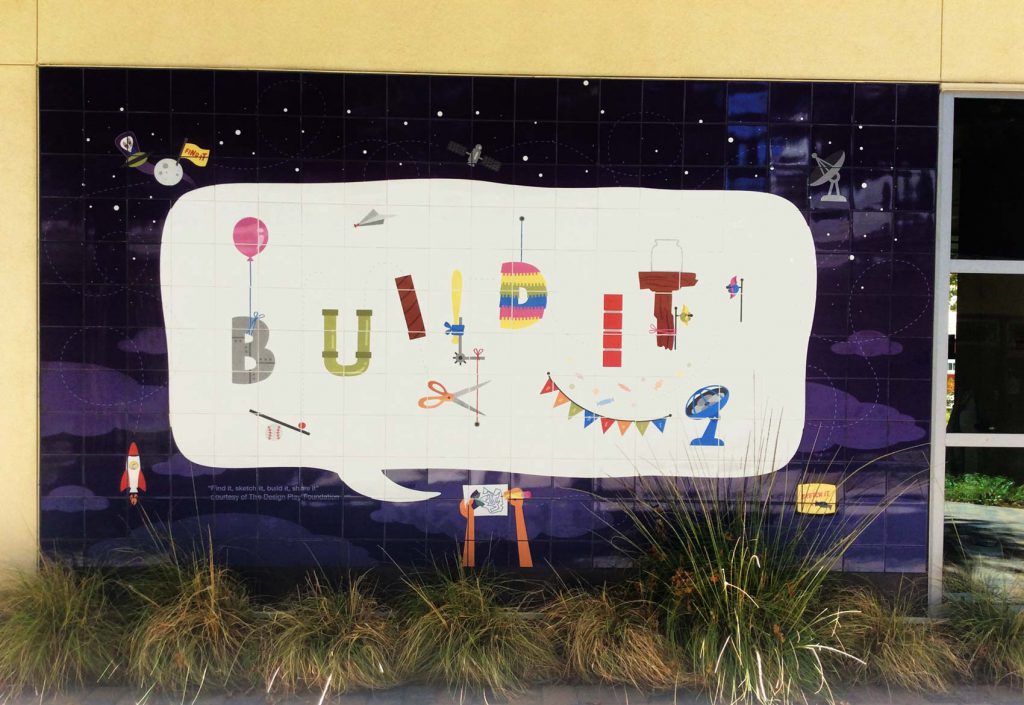 Public Art Murals - Beauty, Endurance, Low Maintenance, Digital Reproduction
Custom Tiles provides technical and graphics imaging assistance. We help your outdoor public art project come to beautiful fruition. Image reproductions on the highest quality tile will endure trouble-free for over 100 years! In fact, ceramic pigments and glazes are impervious to the effects of sunlight, frost, pool chemicals, and graffiti-removing paint solvents. Your kiln-fired art tiles for outdoors will be easy to install. You will receive a location-keyed guide for your mosaic tile mural.
We have many years experience assisting general contractors, architects, studio designers, and homeowners. Submit a Request for Quotation or shoot an email. Get on the path toward your public art goal. And, murals are not your only choice. Floor tiles for high traffic areas (indoor and outdoor) can be digitally printed with artwork or photos. These extremely durable decorated floor tiles are suitable for sidewalks and rail station platforms. High durability means very low maintenance for these exterior grade graphic tiles.
Project Planning for Outdoor Tile Murals
Graphic image tile projects usually begin with artwork or a design idea for an approximate size area. Once the artwork and size are nearly determined, Custom Tiles can prepare a price estimate. We can help with budgeting by offering options. Different size tiles and printing/production methods can provide the best value. Ready to discuss your specific needs? (submit RFQ).
Allow us to evaluate the image quality at full scale. Our photo-editing services may be utilized to enhance the final results (upload large image files for tile murals here).
Several weeks turn around time is required for careful production and quality inspection. Images are archived for swift reproduction in case any tiles are damaged during installation. A picture of the mosaic tile design will be provided with a numbered grid for tile location. Convenient packaging will make tile installation easier and error-free.
Use an all purpose remover, available at a local hardware or home improvement center. Saturate the graffiti as soon as possible, as it will become more difficult to remove over time. Do not let the remover dry – allow it to soak in to soften the graffiti. For several layers of paint, repeated applications may be required. Strong solvents will not harm the custom printed outdoor tiles. Do not use abrasives.