How To Put a Picture on 'My' Kitchen Backsplash Tile Mural
Custom photo tile murals for kitchen backsplash, shower tile, decorative tiles
Want to personalize your kitchen backsplash with a photo or art?
Use any picture you want for a kitchen backsplash tile mural. Custom printed tile murals are unique focal points over the kitchen cooktop, sink, on a bath shower wall, or anywhere you want to express a decorative theme or display a cherished picture. We produce backsplash tile murals from a photo, postcard, painting, or logo. That is, anything which can be photographed or scanned. Enjoy your unique choice of decor on this durable, high value, and functional kitchen surface. Price & ordering information here.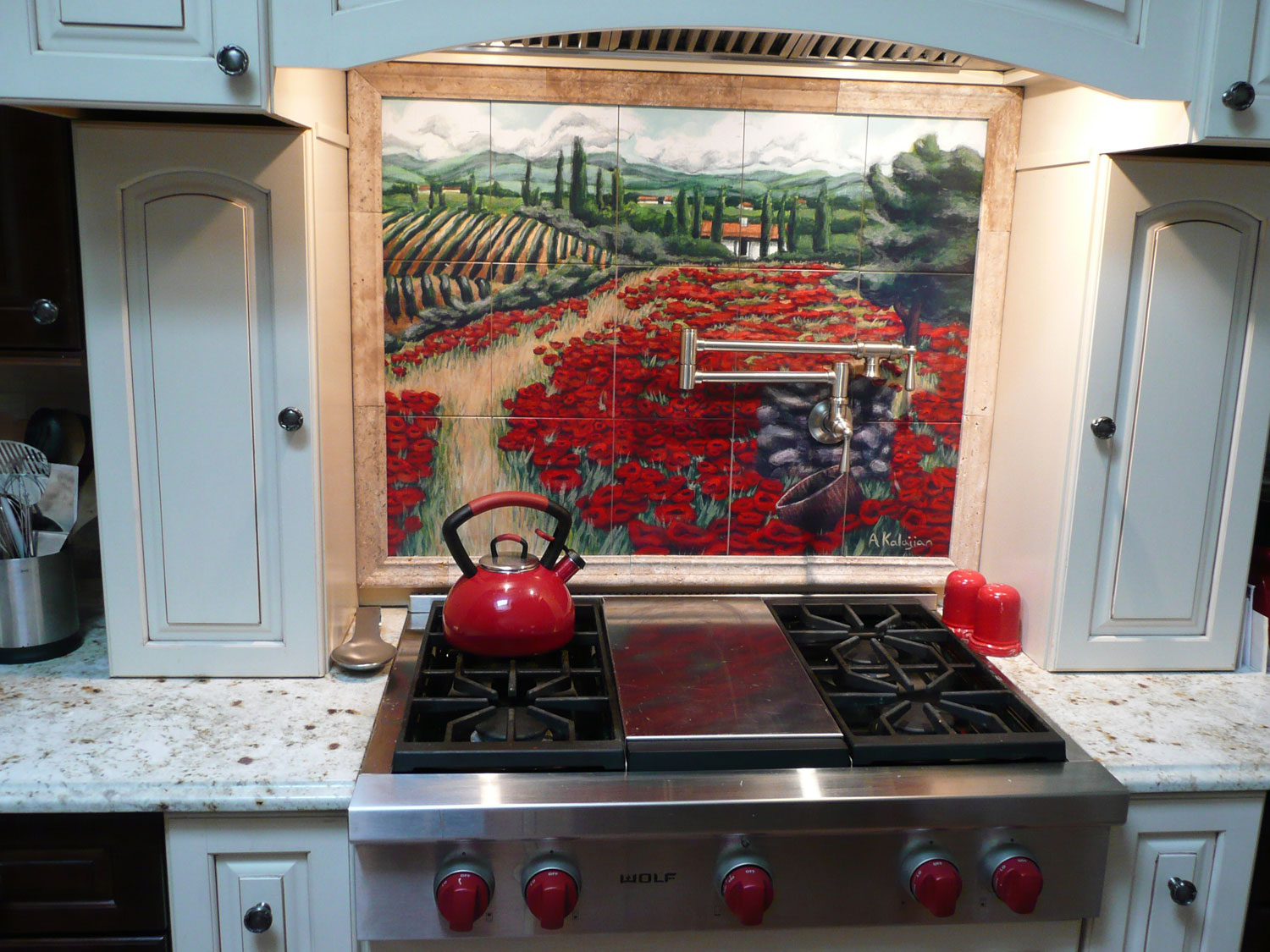 Order your custom printed kitchen backsplash tile mural with pictures from a special vacation or event, fine art, or reproduction of your family crest. See our tile mural picture gallery for more picture backsplash tile ideas. We specialize in producing your picture choice on ceramic, glass, or tumbled marble or porcelain backsplash tiles. Our tile murals are suitable for bathrooms, showers, kitchen walls, and restaurants.
Mural Tile Durability
Kitchen backsplash tiles have a protective glaze with excellent stain resistance and are unaffected by strong household cleansers. We have thoroughly tested the kitchen backsplash tile and bathroom mural tiles (digitally printed indoor wall tiles) and they exhibit excellent resistances to stains and chemical cleansers. Your custom kitchen tile backsplash mural will be easy to clean and safe from food stains. RESTAURANTS: Our tiles are NSF and UL compliant for food prep and food servings areas. Extra strength agents such as bleach and Pine Sol do not harm these custom printed tiles.
For the most aggressive environments including countertops and flooring, use our glass tiles. Choose any art or photography (as with our custom ceramic, tumbled porcelain, and tumbled marble) and the image is placed behind the glass. The glass tile mural surface fully protects the custom mural from chemicals, abrasion, and impact, surpassing ASTM and ANSI standards for commercial floor applications.
More pictures are here and pricing/ordering is here. We also produce custom ceramic floor tiles, glass floor tiles, and fade-resistant outdoor tiles which are weather proof and graffiti resistant.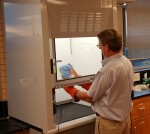 Browse our website for detailed information, pictures of tile murals and kitchen backsplashes, as well as testimonials from our many satisfied domestic and international clients. Calculate kitchen backsplash tile needs.
Assistance from the Outset
We are pleased to make the planning stage easy. Call us or email us with the dimensions of the installation area you have in mind so that we can aid in the selection of the size and type of tile appropriate for your kitchen mural. At this early stage, you can send a picture (or use one from our tile gallery) to evaluate the size and width/height ratio for the best fit into your mural. These services are done with no obligation and are offered to make our job easier, as well as yours!